Pioneer Home Exterior Site Repairs Rebid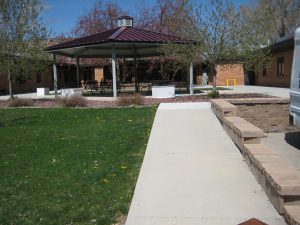 Wyoming Pioneer Home Exterior Site Repairs Retrofitting into Existing Facilities
CLIENT:  State of Wyoming, Construction Department                     DATE:  May – July 2017
Construction Management Division
Total Engineering Budget:  $31,000
Construction Cost: $143,000
SERVICES PROVIDED:
Improved Site Drainage
ADA Compliance of Sidewalks & Walkways
Proper Drainage of New Roof
Construction Observation & Monitoring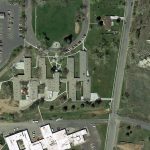 As with many facility sites, the Wyoming Pioneer Home located in Thermopolis had multiple issues to be addressed associated with trip hazards, drainage issues and walkways that were not ADA (American with Disabilities Act) compliant.  James Gores and Associates was retained to retrofit multiple site issues with a safer facility campus.
Retrofits to the site included:
Revise rear access to the building, upgrading the drainage and pavement,
Reconstructing a retaining wall with proper drainage and ADA compliant ramp,
Replacing concrete paving to provide adequate drainage, and
Installing increased drainage features to reduce ice build-up and help with winter snow plowing
Bids received came in (near, at, below, above) the engineers estimate.  James Gores and Associates provided construction oversight, and change orders on the project were requested by the owner, minimized.
James Gores and Associates enjoyed working with the State of Wyoming Construction Department and the staff at the Wyoming Pioneer Home on this project and look forward to any future projects.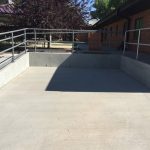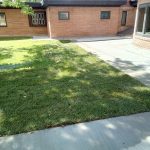 Project Documents
Plan Holders of Record
You will need to login before you can see this project's plan holders.