South Worland Water Master Plan – Level I
CLIENT:  Wyoming Water Development Commission       DATE:  Oct. 2016 – Oct. 2017
SERVICES PROVIDED:                                                    Total Engineering Budget: $87,684
Review and Inventory Existing System;
Evaluate System Financing;
Create GIS and Hydraulic Model;
Estimate Population & Growth Demand;
Develop Recommendations, and;
Provide Final Report.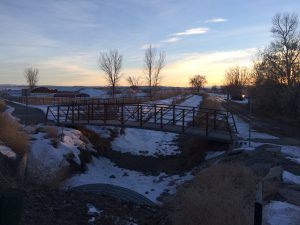 The South Worland Water Users Corporation estimates up to 30 percent of the water it purchases from the City of Worland is being lost through leakage.  They suspect the leakage is due to aging polyethylene service lines, and saddle taps; however, several major losses have also been observed in mainlines of the system.  A single leak in 20 15 lost approximately one million gallons.
The corporation's board is also concerned with the possibility of inaccurate meters, and not reporting actual usage.  A typical life cycle for a meter is around 20 years (based on current technology).  Most of the meters on the system are the same vintage, so, readings may not be accurate.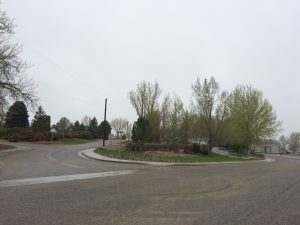 Some portions of the water system have reached their useful life, and are in need of a well thought out master plan to ensure a self-supported system moving forward.   The 44 year old system has successfully provided service since 1972; however, skyrocketing maintenance costs, and rapidly failing infrastructure have precipitated unexpected repairs at a startling rate, which has impacted the group financially.  This is not an uncommon tale among small systems.  Requesting a Level I Master Plan for their water system will provide an enormous benefit to the group, and ensure their system continues to provide safe, uninterrupted service to the members.  Moreover, the plan will keep them from being caught off guard by maintenance and repair costs in the future.
Project Documents
Plan Holders of Record
You will need to login before you can see this project's plan holders.